On leadership and improved work performance:
A new Gallup survey of Capella University grads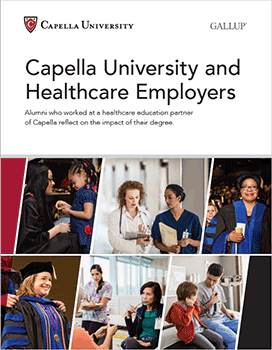 In 2017, Gallup surveyed Capella University graduates who were employed by one of our health care partners while obtaining their degree. Now, the results are in. Find out about the positive impact Capella has on our learners' work experiences post-graduation by filling out the download request.
79% of graduate alumni believe their performance at work has improved because of their education from Capella University.
GALLUP 2017